200 Jericho Turnpike, Mineola, NY 11501—(516) 741-4433

New York City and Long Island's Only
Church Organ Showroom
Please note:
Hours by appointment only
Trinity-St. John's - Hewlett, NY

St. John the Evangelist - Center Moriches, NY

Our Lady Queen of Martyrs - Forest Hills, NY


Recognized for outstanding Customer support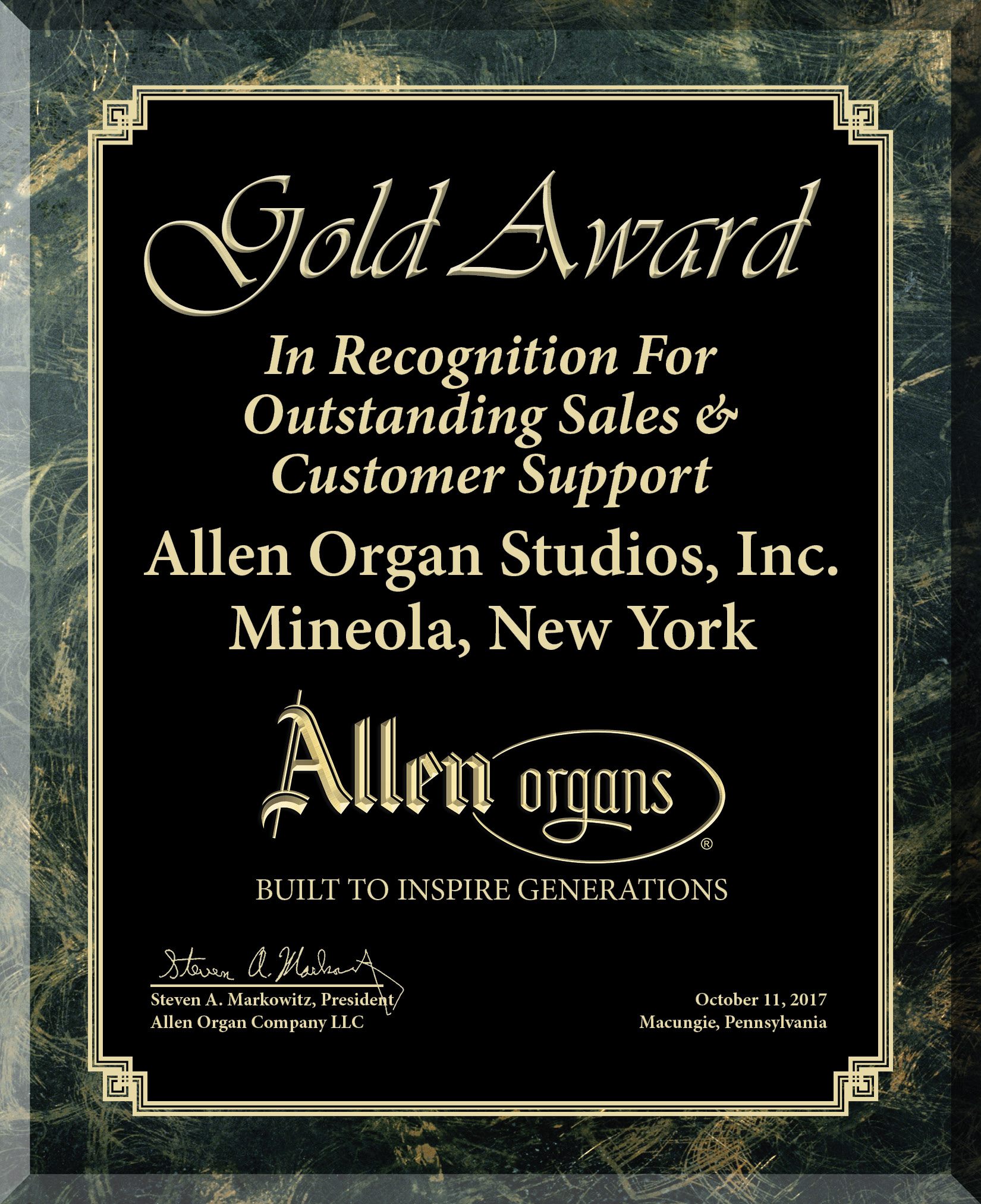 An Allen Organ: THE Choice…
Cathedral of St. John the Divine,
the world's largest Gothic cathedral.
from right after the fire in 2001 until the pipe organ was restored in 2008;
for the Tribeca Film Festival in 2007;
for nine months after the flood at Riverside Church,
and again since April 2007 during renovations;
for nine months after the fire at Temple Emanu-El,
the largest reform congregation in the world,
and again for a year and a half during renovations in 2004-2005;
for three months during renovations at St. Mary the Virgin Church;
during renovations at General Theological Seminary;
for four years during renovations at Longwood Gardens;
for two years at Princeton University Chapel.
Allen is the digital organ chosen
during many renovations on the monumental organs of the world.