Mineola, NY
Proudly Presents
Well-known San Francisco organist/composer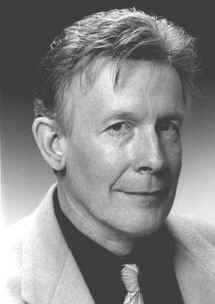 DAVID HEGARTY
in an

Open House

Sat., September 23, 2000
1:00 p.m.
featuring the new
Allen Renaissance™ Theatre Organ
and its limitless MIDI expandability
With Open Console and Light Refreshments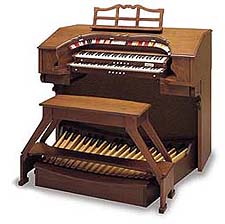 Come and enjoy an informal program of vintage theatre organ music and striking symphonic arrangements utilizing an orchestral sound module. Also, witness the art of playing two organs (theatre and classic) from one console!
David Hegarty, former editor of The Sacred Organ Journal, has been resident organist at San Francisco's famous Castro Theatre for the past 22 years, and plays monthly pops concerts on the E. M. Skinner organ at the California Palace of the Legion of Honor.
He is devoting a portion of each month to teaching and performing in the New York City area, and is available for monthly private coaching, either at the Allen studio in Mineola or at the student's own instrument. He teaches all styles and levels, and as a fluent arranger, can provide instant personalized arrangements to meet the needs of the individual student.
Please R. S. V. P. (516) 741-4433, as space is limited!
For maps/directions, click here!
To request more information click here
or call (516) 741-4433.