Evergreen Korean Presbyterian Church
Hicksville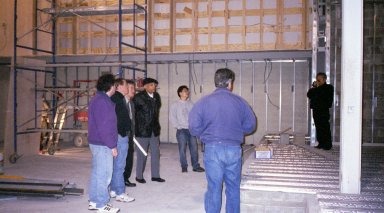 Mike Corio, left, Bob Wyatt, middle, and architect, Mr. Kenny Lee, third from left, discuss installation details at the future location of the console of the large three-manual Master Design Series MDS-71S Deluxe organ in the new Evergreen Korean Presbyterian Church, Hicksville.This picture was taken about 3 months before the grand opening.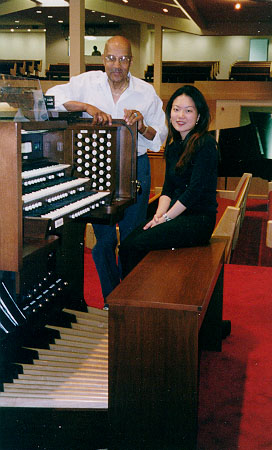 The beautiful new sanctuary of Evergreen Presbyterian Church includes this Master Design Series 71-S Deluxe organ and a Steinway concert grand. Pianist and Organist Ms. Mee-Eun Kim, right, met with Bob Wyatt, left, to review the varied capabilities of the new organ.


Design & Development of this page: HMP
Copyright ©2000-2003 Allen Organ Studios, Inc.
All rights reserved.