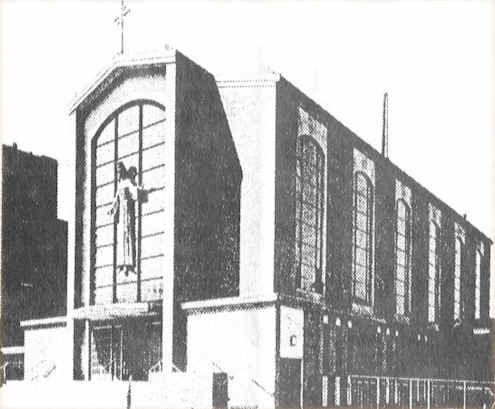 St. Rita's Roman Catholic Church is situated in the middle of an area which is partly industrial and mostly residential, and very close to the Long Island City, Queens, bridge to Roosevelt Island. A new three-manual Allen Renaissance organ was selected for installation this spring, in time to celebrate the centennial of the founding of the church.

On May 20, 2000, St. Rita's held a special Centennial Celebration that included a 100th Anniversary Mass with The Most Reverend Thomas V. Daily, D.D., Bishop of Brooklyn,Celebrant, and Reverend Monsignor Austin Bennett, P.A., Homilist, and the Reverend John P. Harrington, Pastor. A Prelude of Choral Music was sung by the Vicariate Choir from the Diocese of Brooklyn.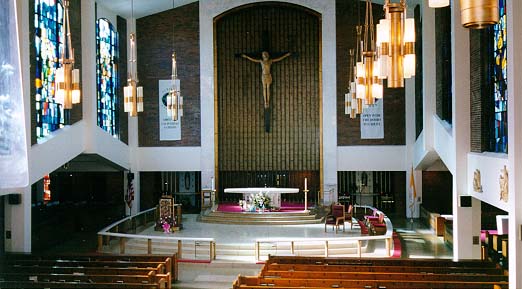 Upon entering the church, one is immediately bathed in stunning color from the beautiful majestic, two-story-tall stained glass windows which line the sides of the church. The light oak wood and the fine, marble floors combine with the 30-foot ceiling to create an ambiance of remarkable peace and tranquility in an acoustically live building.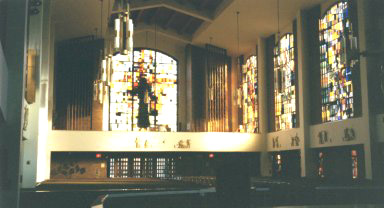 The main organ speaks from upstairs in the gallery where the organ console is, while downstairs there is both an antiphonal organ and a small echo organ for even distribution of sound throughout the nave, the altar and the transept. The solo trumpet on the organ speaks from high above the floor of the nave.
The late afternoon sun streams in the thirty-foot tall stained glass windows creating the silhouette of the statue of St. Rita against the window, as organist Bob Wyatt plays the console in the gallery.
The guest organist for the dedication of the organ was Tom Hazleton, one of the world's great organists, who makes the organ come alive. Below is the program for the dedication.