St. Jude's Roman Catholic Church
Mastic Beach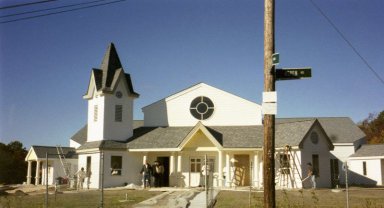 Father Joseph Mirro, pastor, has chosen his third Allen Organ for St. Jude's. This one was installed in February 2001 in the beautiful new church building. As the number of parish worship centers has continued to grow, so has the number of Allen organs!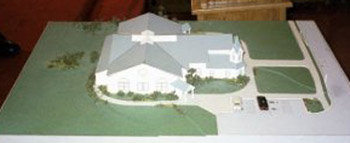 A model of the new church building shows the cross-shaped skylight, which will combine with the white walls to make the church light and airy. This youthful community is located close to the beach, as is suggested by the name of the town.
The new church building (below) looks resplendent in its Easter decorations with the newly installed matching white organ console fitting in beautifully.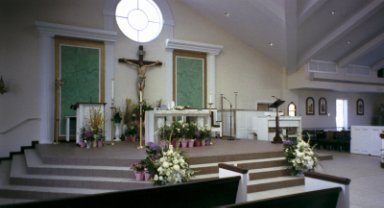 ---